address
R. Dr. Francisco Sá Carneiro
Zona Industrial de Bouro - Letra C
4740-010 Esposende, Portugal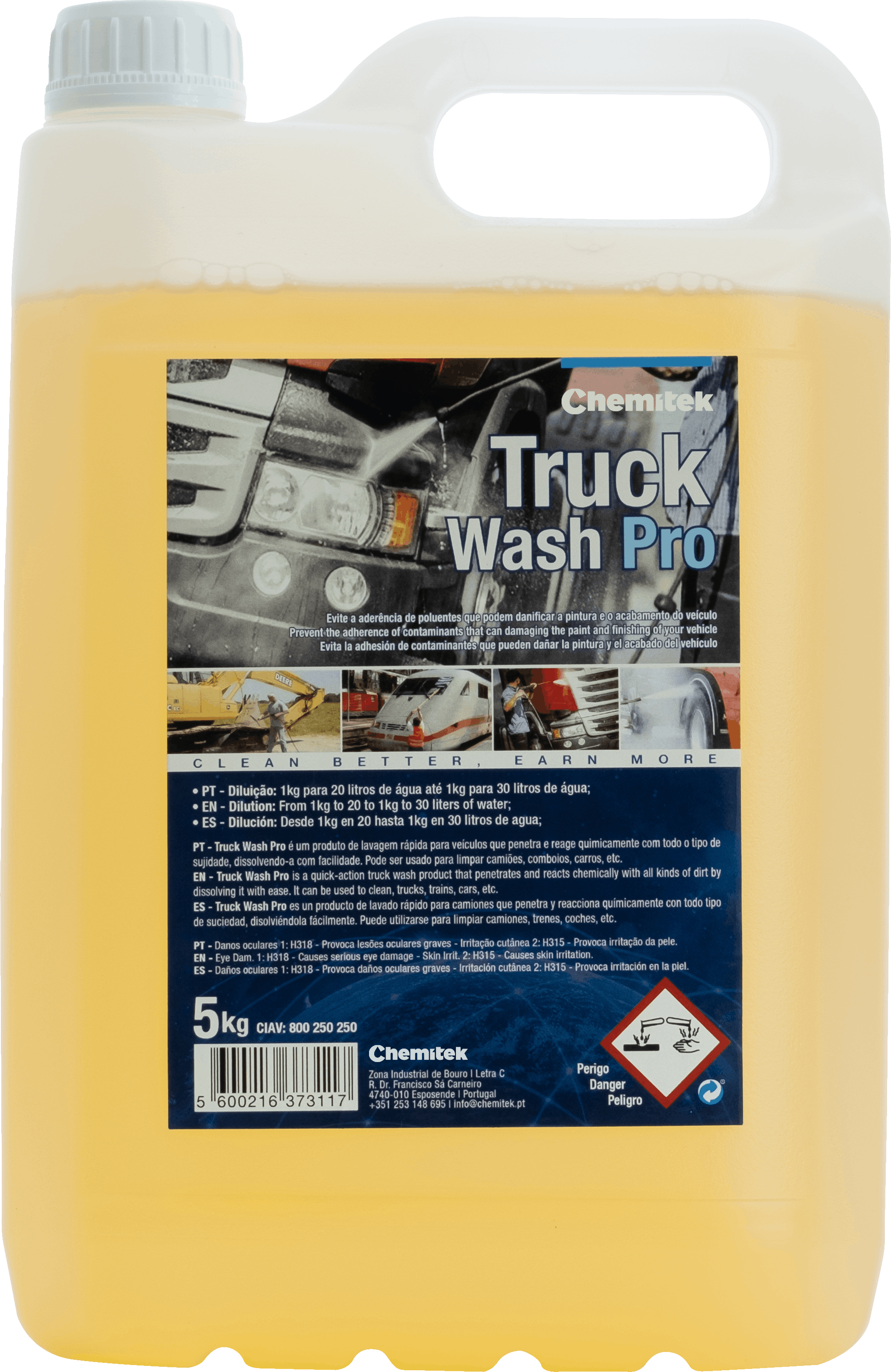 Truck Wash Pro
Alkaline product for professional use, for pre-washing of trucks, buses, heavy machinery and trains.
Easy washing with degreasing action for truck, train, bus and all heavy machinery washing.
The alkaline solution Truck Wash Pro is a shampoo for pre-washing heavy vehicles, which penetrates and reacts chemically with all kinds of dirt, dissolving it easily, and simultaneously emulsifies and degreases oils, fats, minerals, synthetics and vegetables, without damaging the paint and finish of the vehicle.
TWP is perfect for both indoor and outdoor use, as it is a solvent-free, non-flammable, and odorless product that is not harmful to health.
Automated truck and bus wash centers, road and rail freight and public transport companies, earthmoving and mining companies, etc. can use Truck Wash Pro to wash all heavy machinery such as trucks, trains, tractors, etc.
Save time and clean better with Truck Wash Pro!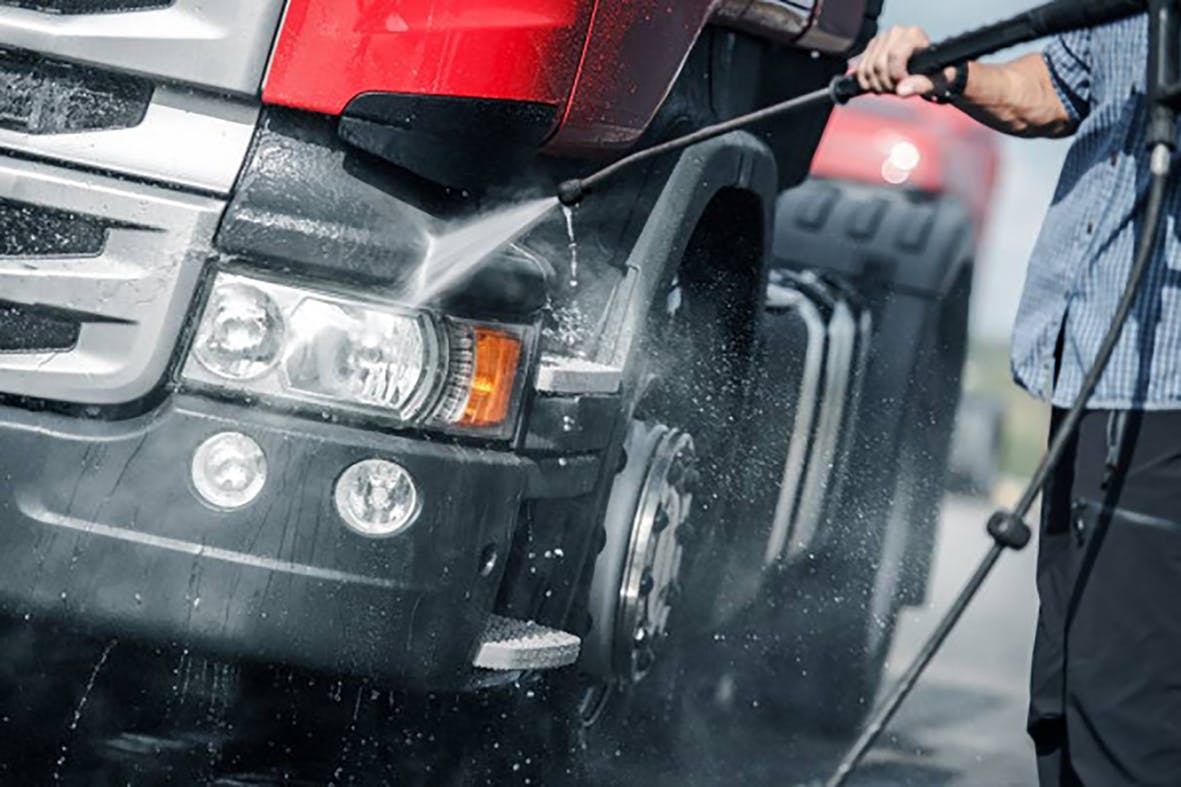 Industries & Application
Apply pre-wash solution to trucks, trains and all heavy machinery
Automatic washing centers for trucks and buses
Road and rail freight and public transport companies
Earthmoving companies, mines, etc.
Available Formats
2kg drum
5kg drum
20kgdrum
1000kg IBC
TWP washes all heavy machinery: dumpsters, garbage trucks, trucks, buses, trains

Automatic washing installations, manual washing, and engine, chassis, rims.

In the case of washing the engine, chassis and rims, the concentration is higher (see data sheet); if you prefer, use Super Degreasing Mono, developed precisely for this type of application.

No. TWP does not damage the painting or the finish, because its an environmentally friendly;

Depending on how dirty the heavy vehicle is you may need brushes.
documents
Brochures
Technical Sheets
Request quote