address
R. Dr. Francisco Sá Carneiro
Zona Industrial de Bouro - Letra C
4740-010 Esposende, Portugal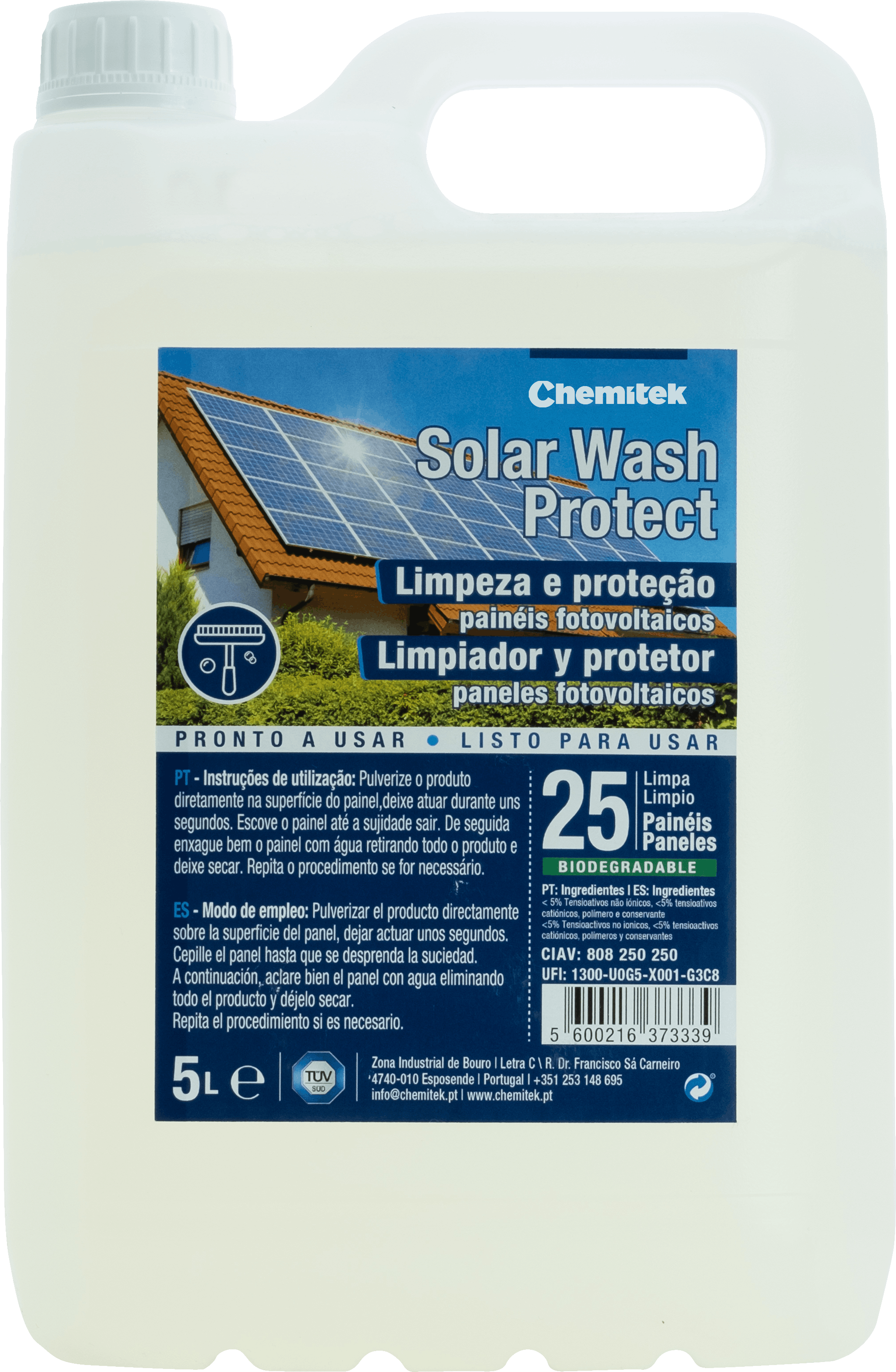 Solar Wash Protect RTU
2-in-1 product to clean organic dirt from your solar panels and to protect from the adherence of dirt. Increase your energy at home.
Biodegradable solution to remove dust, bird droppings and more from solar panels
Did you know that failure to clean your solar panels can lead to irreversible damage and costly repairs?
Solar Wash Protect RTU is a ready-to-use product developed for cleaning and protecting photovoltaic solar panels, effective in cleaning a wide range of organic dirt on the solar module. Its antistatic properties protect the panel from adhesion of dirt to the module, thus facilitating future cleanings, keeping the panel cleaner between cleanings, and reducing cleaning time and water consumption by up to 50%.
Using the SWP solution to wash the solar modules instead of just water allows for an increase in efficiency of up to 5% of the solar panel, resulting in significant economic benefits for the PV system owner.
SWP is an effective solution for cleaning and protecting your PV solar panels. Simply spray the product directly onto the solar module, brush until the most encrusted dirt comes off, and rinse until the product is completely removed. After washing, the non-stick coating that this solution gives to the panel will reduce the accumulation of dirt, leading to maintaining the efficiency of your panels for longer.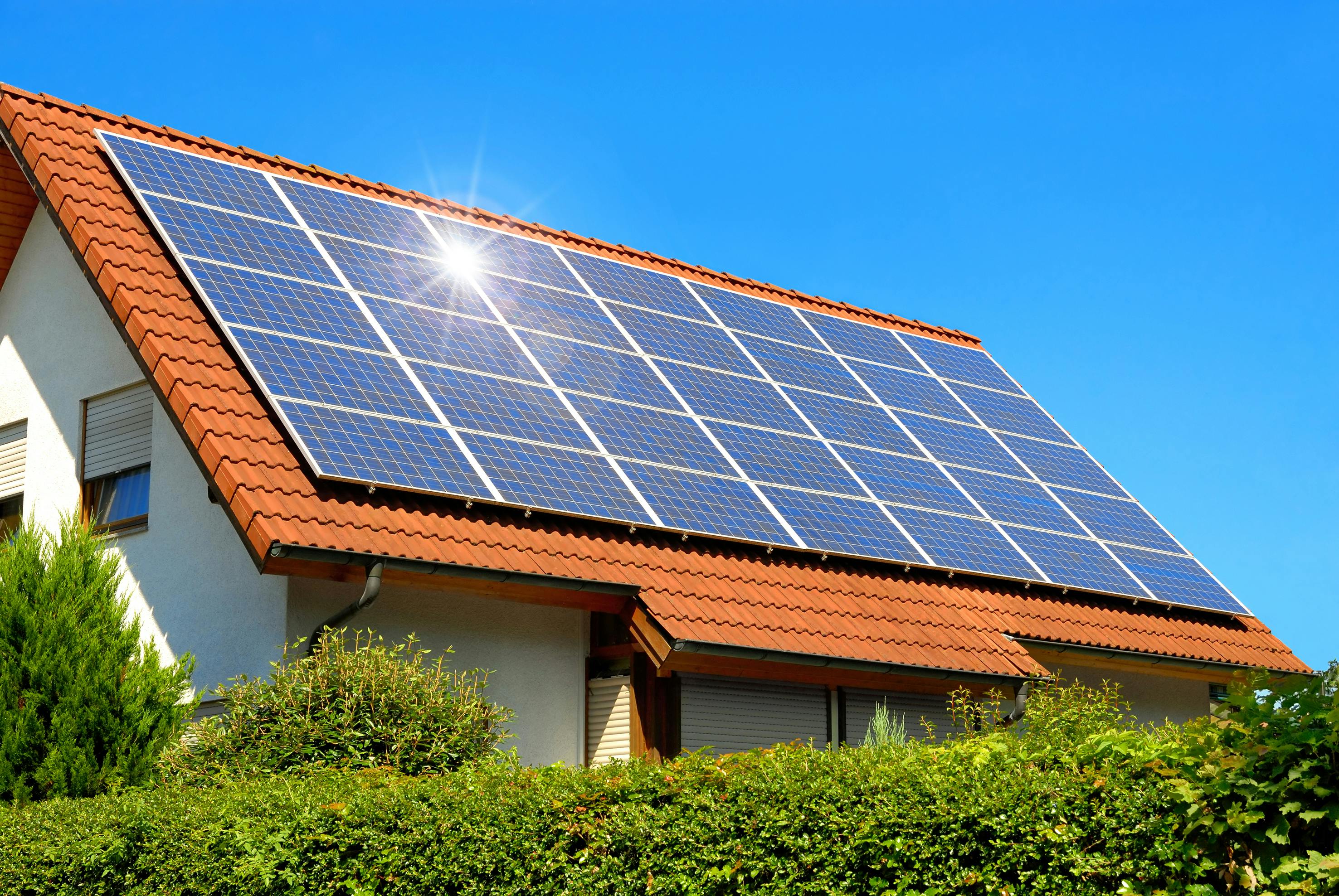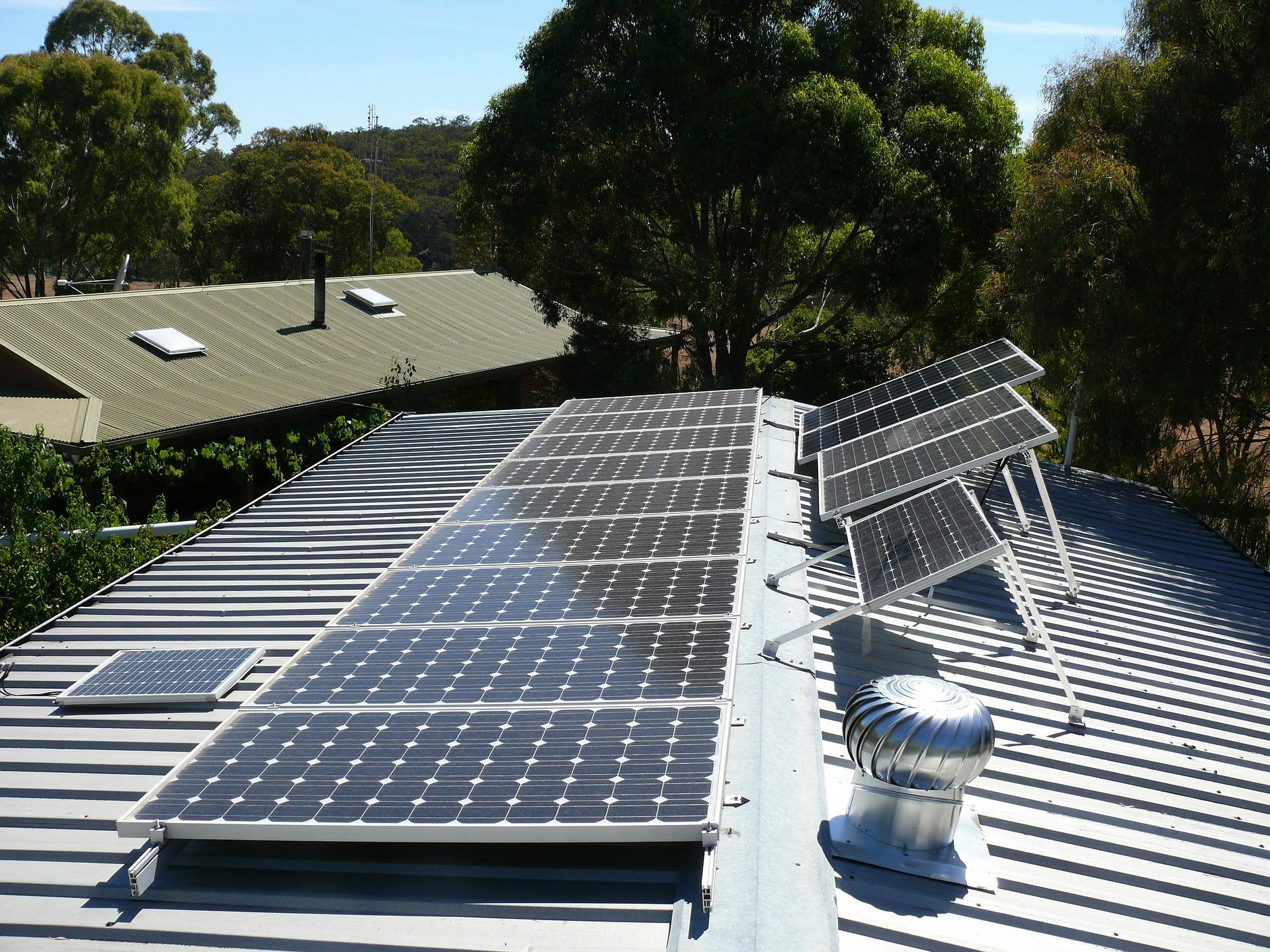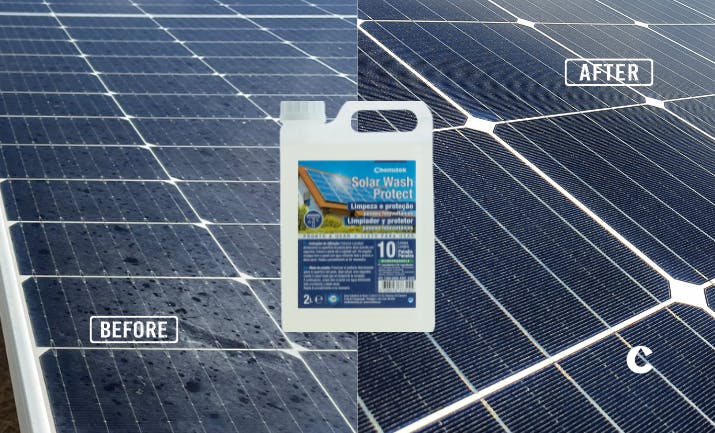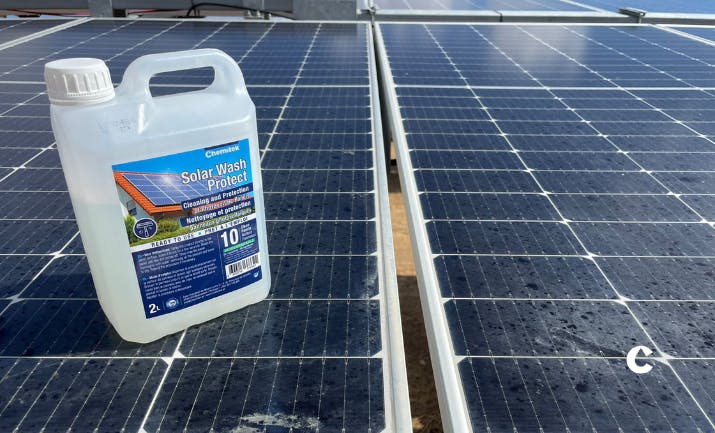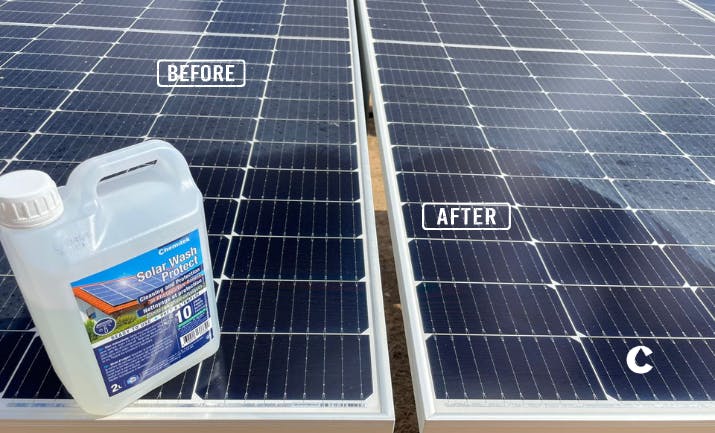 PV solar panel on a residential home
Residential solar panel installation
Cleaning solar panel on residential installation with SWP RTU
Before applying SWP RTU to soiled modules
Before and after with SWP RTU on solar panels on residential installation
Industries & Applications
Cleaning and protection of photovoltaic solar panels, photovoltaic solar tiles, etc.
Residential
Small installations of solar panels
Available Formats
The surface of photovoltaic solar panels must be clean in order to ensure full operation and maximum efficiency. Any kind of dirt that may be on the surface of the solar module, be it dust, pollen, tree sap, bird droppings, sand, salt crystals, etc., will reduce the footprint of the sun's rays, i.e. reduce the amount of sunlight reaching the solar module cells, and thus the panel will produce less power.

To the naked eye the panels may appear clean, however there will be dirt accumulated, even if it is just the air pollution itself. A simple test to see if your panel is in need of cleaning is to wipe the surface of the panel with a white cloth or cotton pad before the actual cleaning.

According to recent studies, when a solar panel is very dirty it can lose up to 50% of its efficiency compared to a clean solar panel. However, an energy loss of 10 to 15% can be observed in panels with some dirt.

In fact, rain, snow, or wind alone does not wash the solar panels, because wind carries particles, snow because it blocks sunlight, and rainwater because it is slightly acidic and, when it dries, leaves spots that quickly attract dirt again, thus making the solar system less efficient.

A simple way to illustrate why the weather alone does not wash out the solar panels is to look at the windshield of your car. If you leave your windshield dirty for a long time, you will lose visibility due to accumulated dirt, but thanks to the cleaner that you apply and the windshield wiper, you can wash the glass and regain visibility in no time!

In this way, the solar panels are like the windshields of your car, except that they do not have readily available liquid for washing the solar panels associated with the windshield wiper.

In order for the warranty on your solar panel to remain valid, you should use solar panel cleaners that meet the manufacturers' requirements, such as Solar Wash Protect.

However, as a rule, products with neutral pH that are tested by international laboratories and that are approved by the solar panel manufacturers themselves as they rule out any negative effect of their use on washing solar panels.

This solution is RTU, so it is ready-to-use. No dilution in water is required to apply the product to the solar panel.

For more information, see the Technical Sheet or contact us.

The SWP antistatic cleaning and protection solution effectively removes bird droppings, dust, ash, pollen, salt, cement dust, lichen, and any other kind of dirt.

ChemiTek recommends using between 105mL and 206mL per m² of photovoltaic solar glass. For example, if you have a solar photovoltaic panel with a surface area of 1 m², the usage per solar panel is between 105mL and 206mL, but if you have solar photovoltaic panels with a surface area of 2 m², the usage per solar panel is between 210mL and 412mL.

In case of doubt, contact us.

Solar Wash Protect as a cleaning product, in addition to efficiently removing different types of dirt, does not allow dirt to adhere as easily to the surface of the solar panel, due to its antistatic property. Therefore, by preventing the panels from getting dirty more quickly, it prevents a rapid decrease in the solar panel's power generation. Since dirt does not stick to the surface of the panel, in subsequent cleanings you will notice an easier and faster removal of dirt.
documents
Brochures
Technical Sheets
Request quote