address
R. Dr. Francisco Sá Carneiro
Zona Industrial de Bouro - Letra C
4740-010 Esposende, Portugal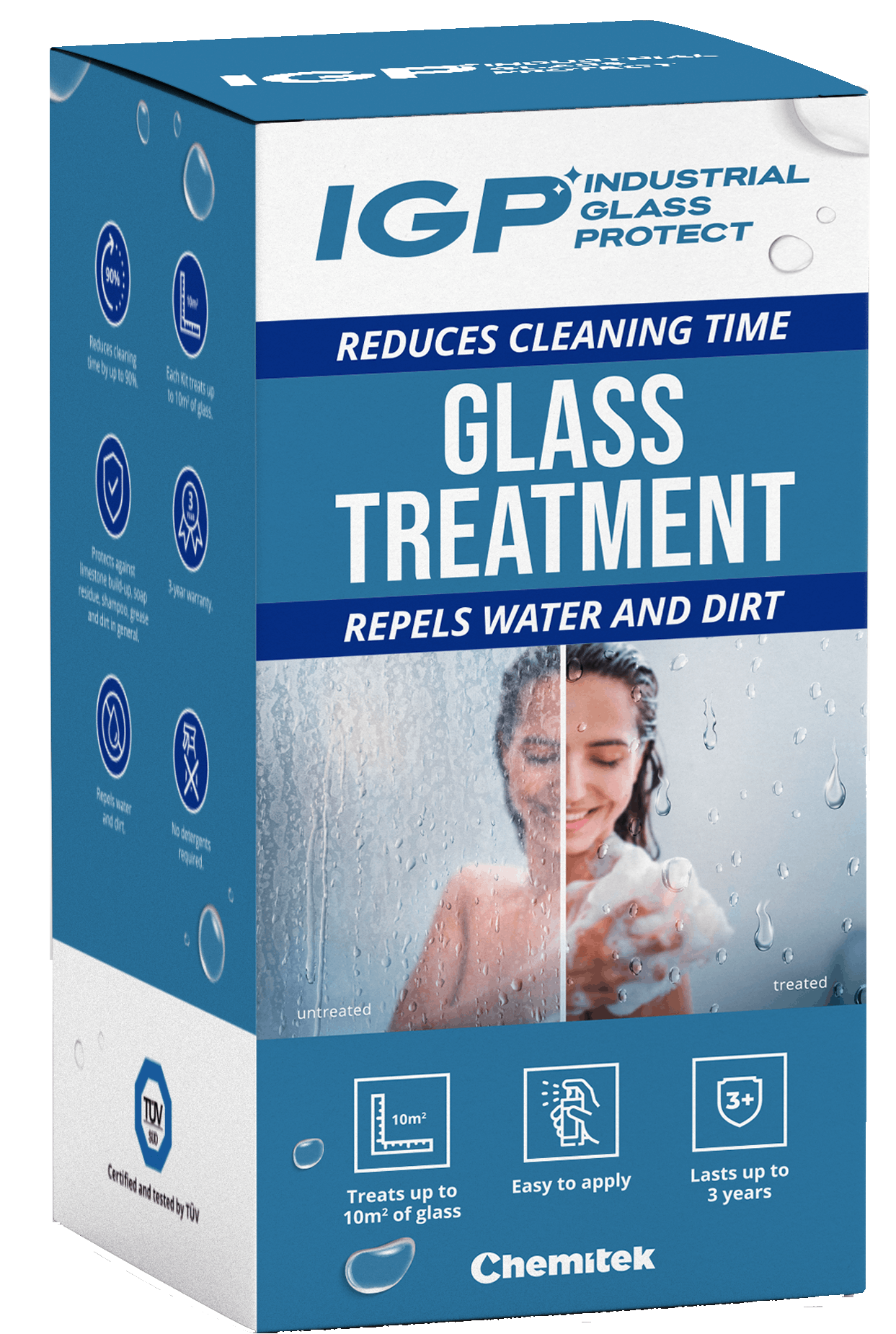 IGP Kit
Premium DIY treatment for an easy-to-clean glass. Protect your shower screens, glass railings, windows, mirrors and more!
Protect Your Glass From Dirt and Deterioration.
The IGP Kit - Industrial Glass Protect is a DIY treatment for glass and non-porous surfaces (e.g. stainless-steel and chrome fixtures, tiles and grouts, varnish ceramic) to apply at home.
Due to its hydrophobic (water repellent) and oleophobic (oil repellent) properties, this treatment will protect the surface by minimizing the adhesion of dirt and grease/oil to the glass, facilitating future cleanings without requiring toxic detergents and prevents etching, corrosion and deterioration of the glass surface.
This innovative solution is not toxic, meaning you can easily apply indoors and outdoors.
Enjoy your free time doing what you really want with the IGP glass treatment.