address
R. Dr. Francisco Sá Carneiro
Zona Industrial de Bouro - Letra C
4740-010 Esposende, Portugal
Why is Portugal a Growing Market in the Solar Area?
If we look Portugal down on the map, one certainty comes to mind: in terms of solar radiation, the country is privileged for its location. Look at Alentejo region, for instance, people don't lack a sunny day! But there are key factors making Portugal one growing leader in the solar energy market.
First, the numbers - they tell it all. Currently, Portugal has an installed solar photovoltaic capacity of 1030 megawatts (MW). In 2011, for example, the number was 174 MW. And the production of solar energy keeps growing each year, as more solar plants are uprising from north to south. One big reason for this concerns technological advances - production costs are lower, and so are the costs of photovoltaic modules. And, once again, Alentejo deserves the highlight. The extremely high sun exposure in the region keeps attracting diverse new investments in photovoltaic plants. In fact, Mértola is now preparing to receive the largest photovoltaic solar project in the country. We're talking about a 480 megawatt (MW) power plant that Fermesolar wants to install, in an investment of nearly 400 million euros.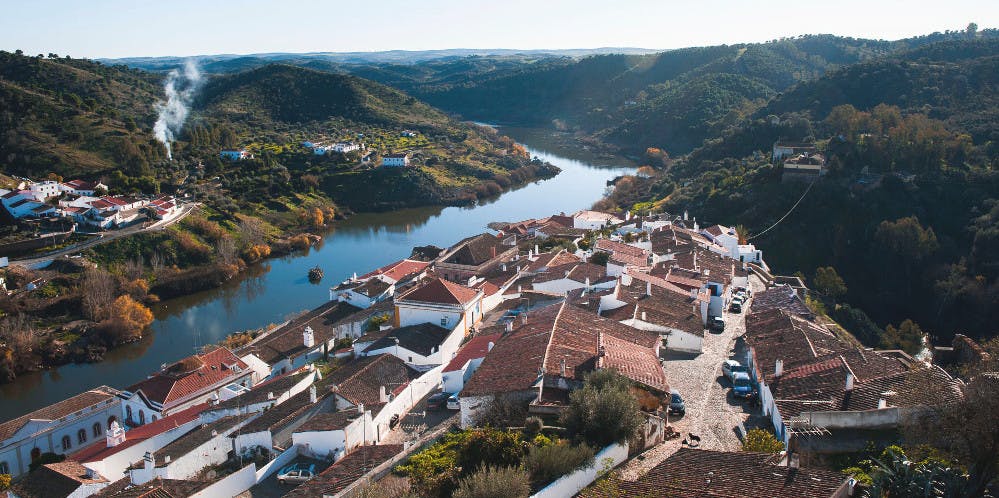 Another reason for the growth of this renewable energy use isin the law. Just last year, Portugal created a legal framework to conduct competitive auctions for the allocation of photovoltaic solar power in the country. This opens the possibility of submitting solar projects via the market. Put simply, these auctions allow the government to attract investments to develop large-scale and productive solar infrastructures in exchange for a 15 year contract. And be sure: the results are surprising. Portugal has already licensed 2 GW of solar power plants via auctions, a capacity that will reinforce the weight of the current 1 GW installed.
Not less important is the country's strategic vision of the solar sector. Also in 2019, Portugal launched a draft of the National Energy and Climate Plan (NECP) and presented a Carbon Neutrality Roadmap. The goals were set clear: by 2030, meet 80% of total energy needs from clean energy, like solar, and achieve carbon neutrality until 2050.
Should the investment in the solar sector keep growing, Portugal is bound to become an even more desirable destination for the creation of larger solar projects. After all, the country is naturally gifted to be a great shot for investors.
Do you have any suggestions or topics about the solar universe you would like to read here? Reach us by email (and go solar)!