address
R. Dr. Francisco Sá Carneiro
Zona Industrial de Bouro, Letra C
4740-010 Esposende, Portugal
10 Largest Solar Power Plants in the World
There's no doubt about it. Solar is among the fastest growing clean energies worldwide. In fact, the number of cities being powered by this energy source keeps rising, as the amount of implemented solar projects also increases. Solar power plants are one the biggest bets across many countries. But who are the leading developers of these large scale stations? Check out our list of the 10 biggest operational 'solar farms'.
Topaz Solar Farm
Located Located on the northwestern corner of the Carrisa Plains, in California, the Topaz's plant was developed by First Solar , and is equipped with 9 million solar modules. It has a capacity of 550MW, providing sufficient electricity to power 160,000 average California homes.
Economic benefits include an estimated $417 million in positive impacts, including property and sales tax revenues for the County, wages from direct and indirect employment, induced spending and supply chain revenues.
The Topaz location was selected after an extensive review of potential sites in California which considered the available solar resource, proximity to existing electrical transmission lines, current land uses, and environmental sensitivities.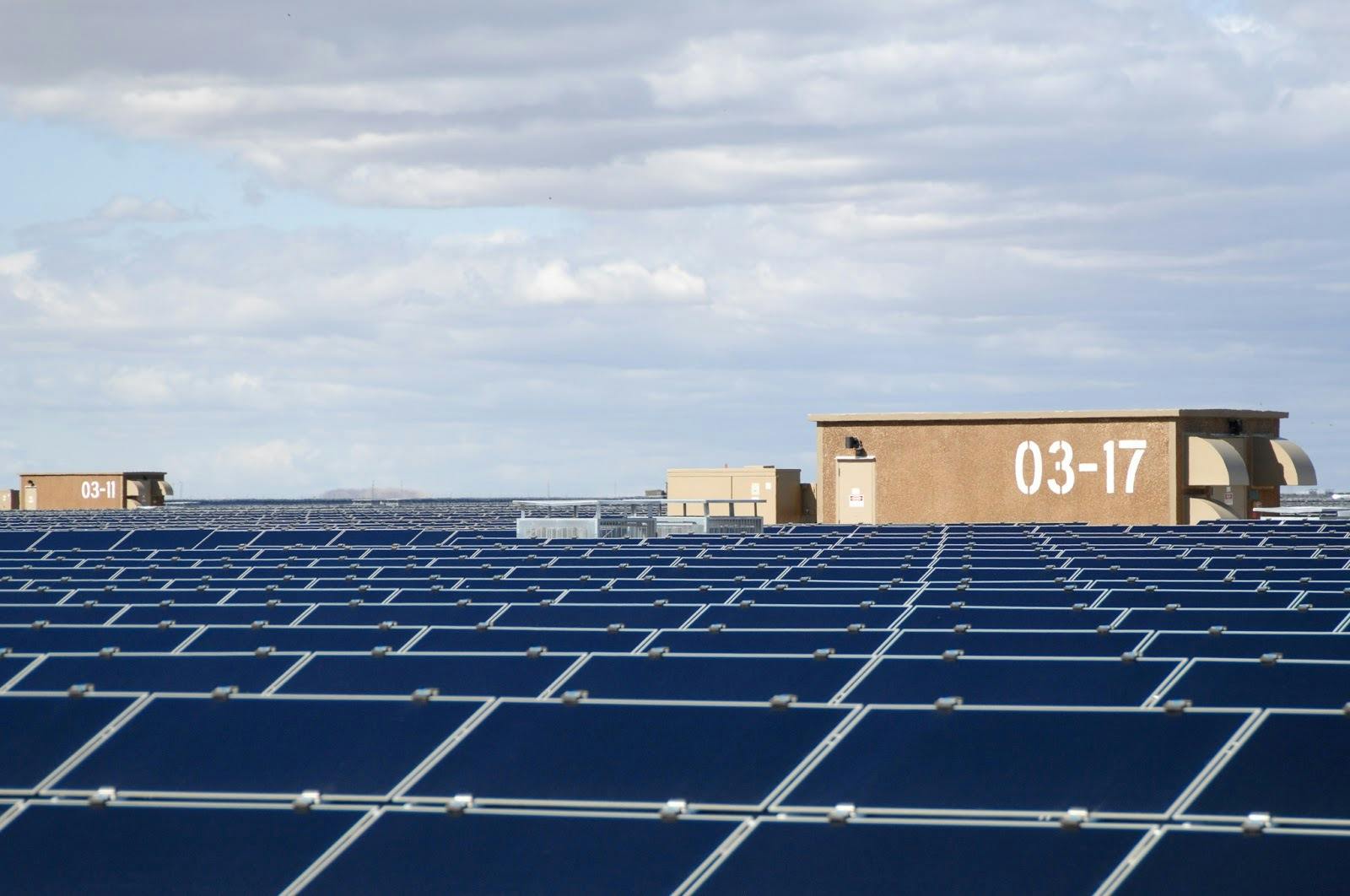 The Topaz Solar Plant
Credits: Wikimedia Commons
Kamuthi Solar Facility
Completed in September of 2016, this facility comprises nearly 6,000 Kilometres of cables, 576 inverters and 154 transformers, all of which generate a capacity of 648 MW. The power plant, located in Kamuthi, in Tamil Nadu, India, was commissioned by the Adani Group, and it also covers an area of 10 square kilometres and supplies enough energy for 265,000 homes in a suitable manner.
It is India's biggest solar power station.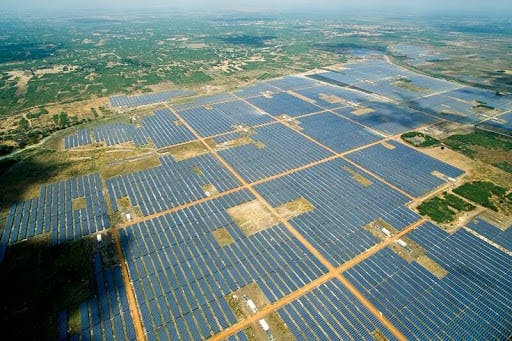 Kamuthi Solar Facility
Credits: The Financial Express
Villanueva Solar Power Plant
Located in the Viesca region of Coahuila, Mexico, Villanueva Solar Plant has an operational capacity of 828MW, which represents an extension to the station's original 745MW tabbing.
It is anticipated to generate more than 1.7TWh of electricity a year, which will be sufficient to serve more than 1.3 million households in Mexico. Further, it is estimated to offset more than 783,638t of carbon dioxide emissions from the atmosphere.
Villanueva is the Enel Group's largest PV plant worldwide and the first energy project to start operation after the entry into effect of Mexico's energy reform.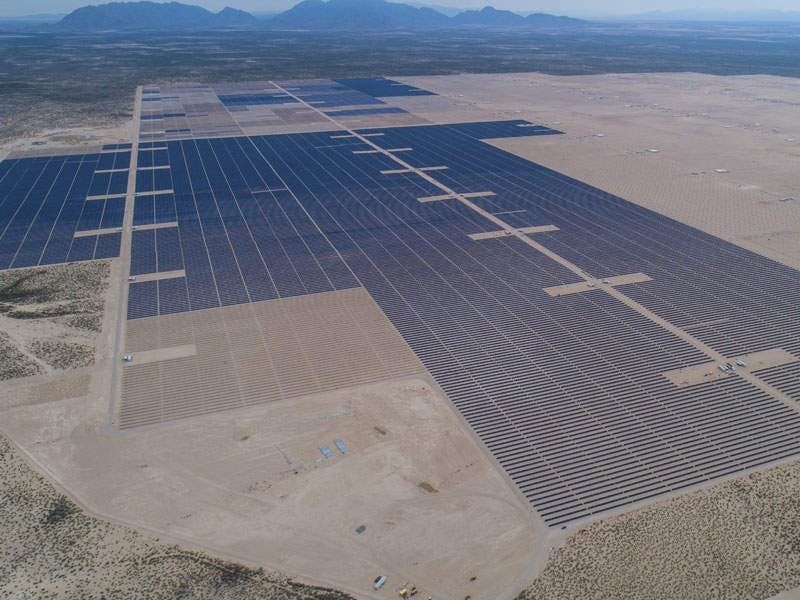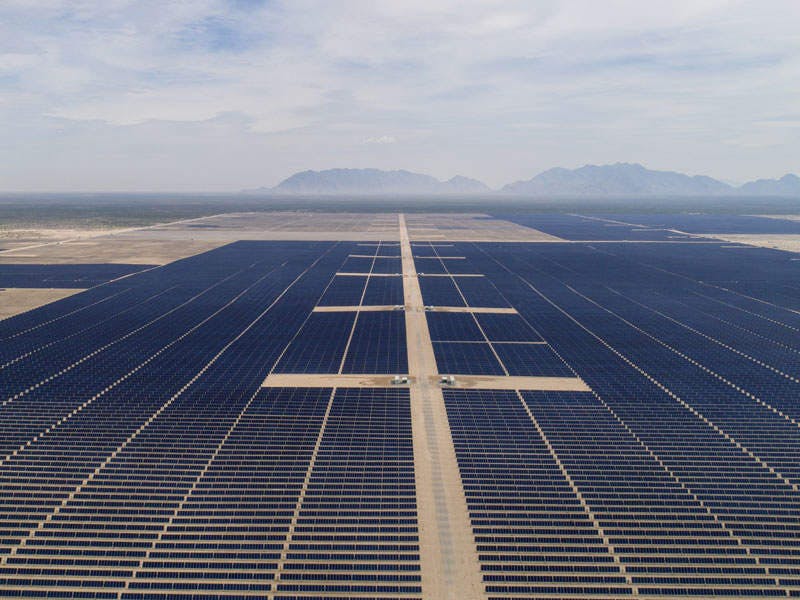 Villanueva Solar Power Plant
Credits: NS Energy Business
Villanueva Solar Power Plant
Credits: NS Energy Business
Longyangxia Dam Solar Park
Vast plant in Qinghai, in China, the Longyangxia Dam Solar Park's determination to transform itself from climate change villain to a green energy colossus.
The Longyangxia Dam Solar Park spreads over more than 25 square kilometres. It consists of 4 million solar panels and it has a capacity of 850 MW, while also generating 220-gigawatt hours of electricity per year - enough energy to power 200,000 households.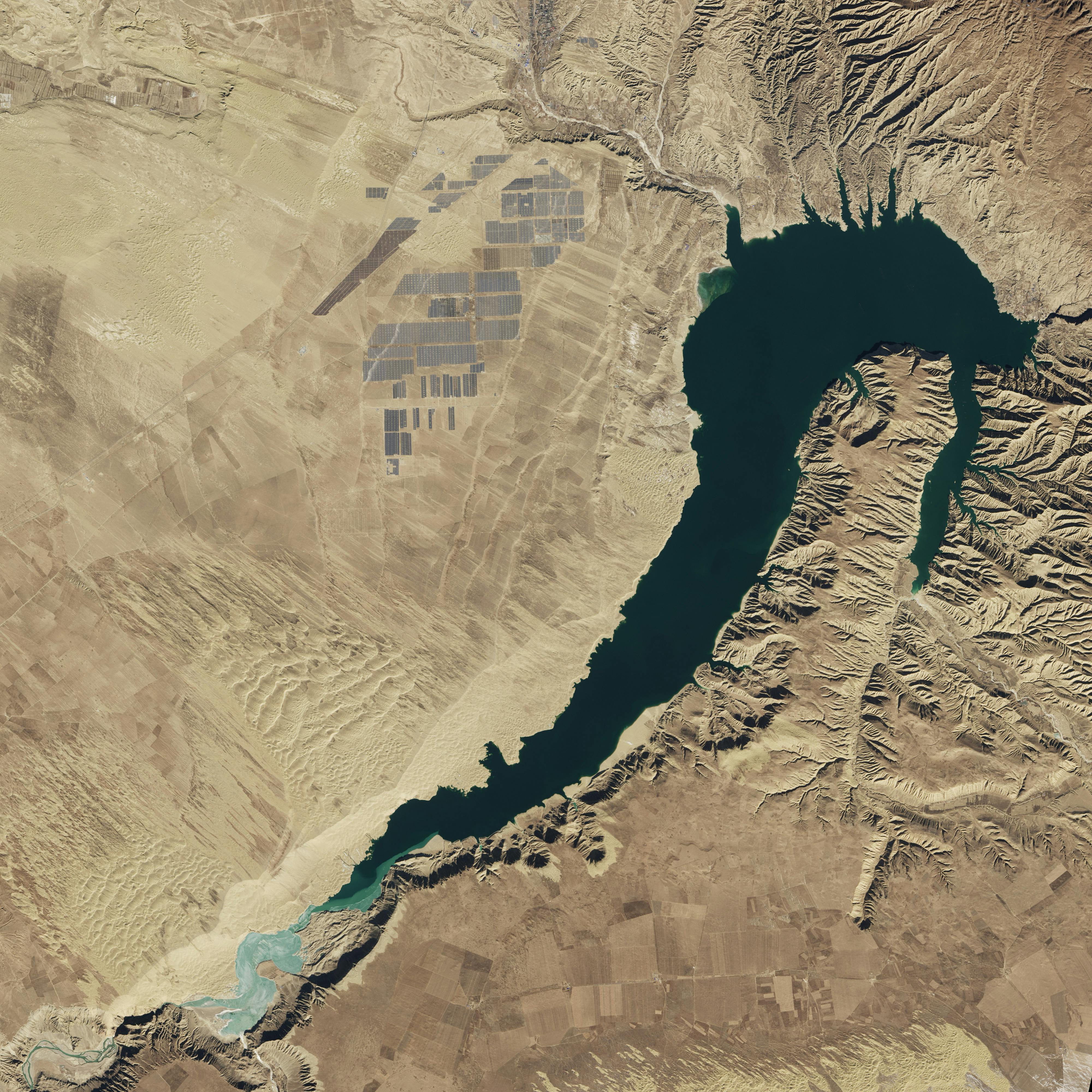 Longyangxia Dam Solar Park
Credits: Engadget
Kurnool Solar Park
This 1,000MW solar park is operational in the Indian state of Andhra Pradesh, more specifically in the Kurnool district. Spread over almost 23 square kilometres, the power plant is known for generating more than eight million kWh of electricity on a sunny day.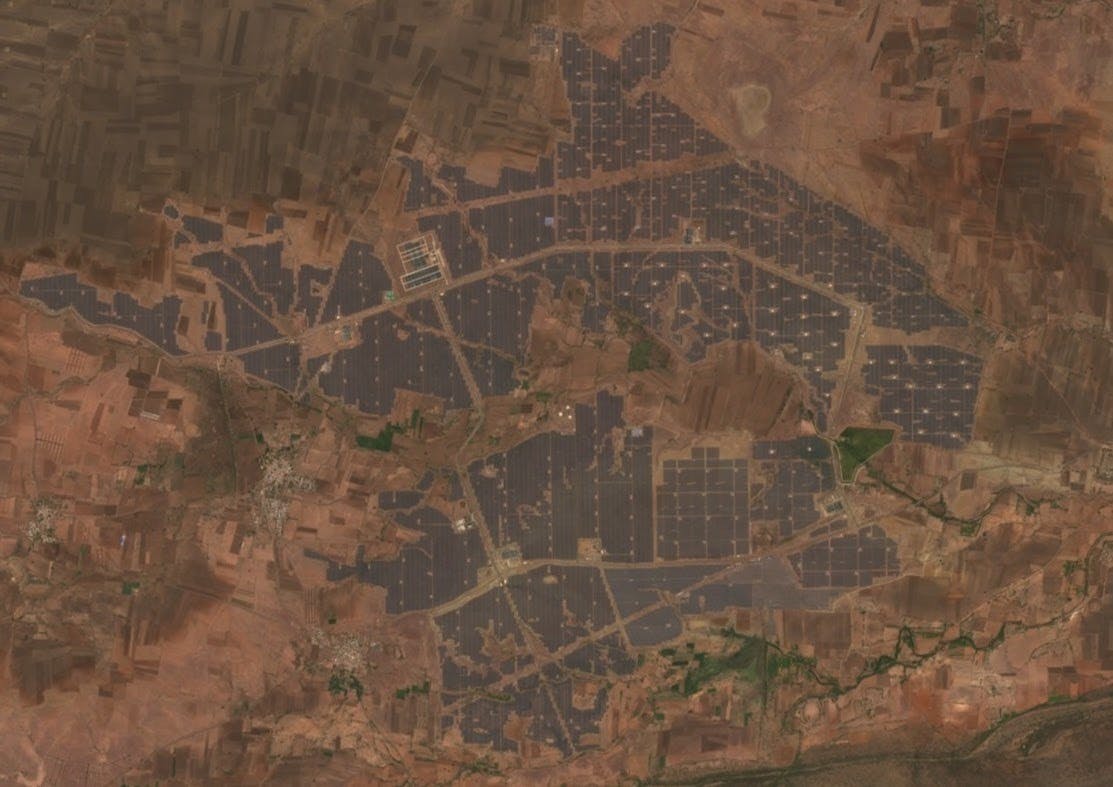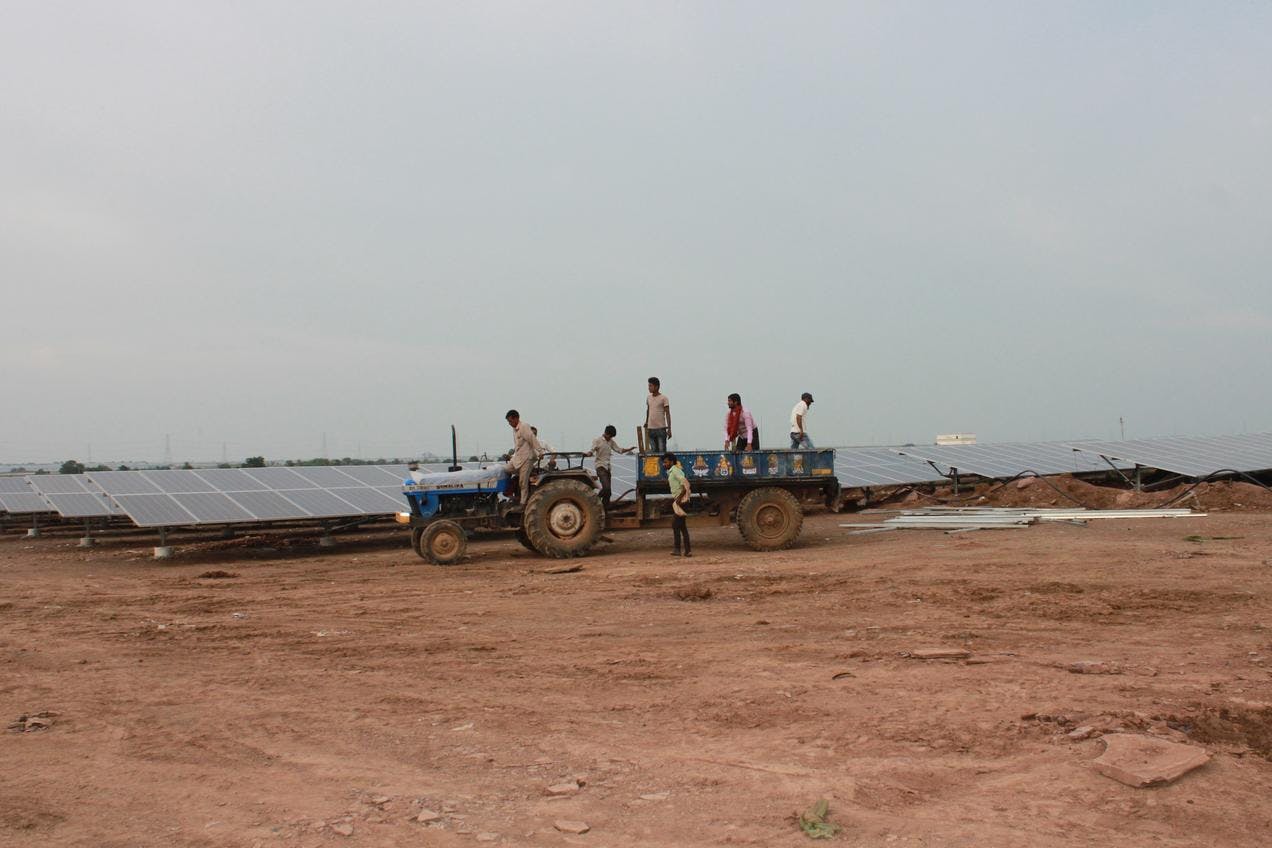 Kurnool Solar Park Credits: Wikipedia
Local workers at the Kurnool Ultra Mega Solar Park
Credits: NRDC
Datong Solar Project
Part of China's National Energy Administration plans to build solar projects in Datong City, province of Shanxi, the Datong Solar Project is planned to produce 3,2 billion kilowatt-hours of solar energy in 25 years. This huge solar farm has the shape of a giant panda.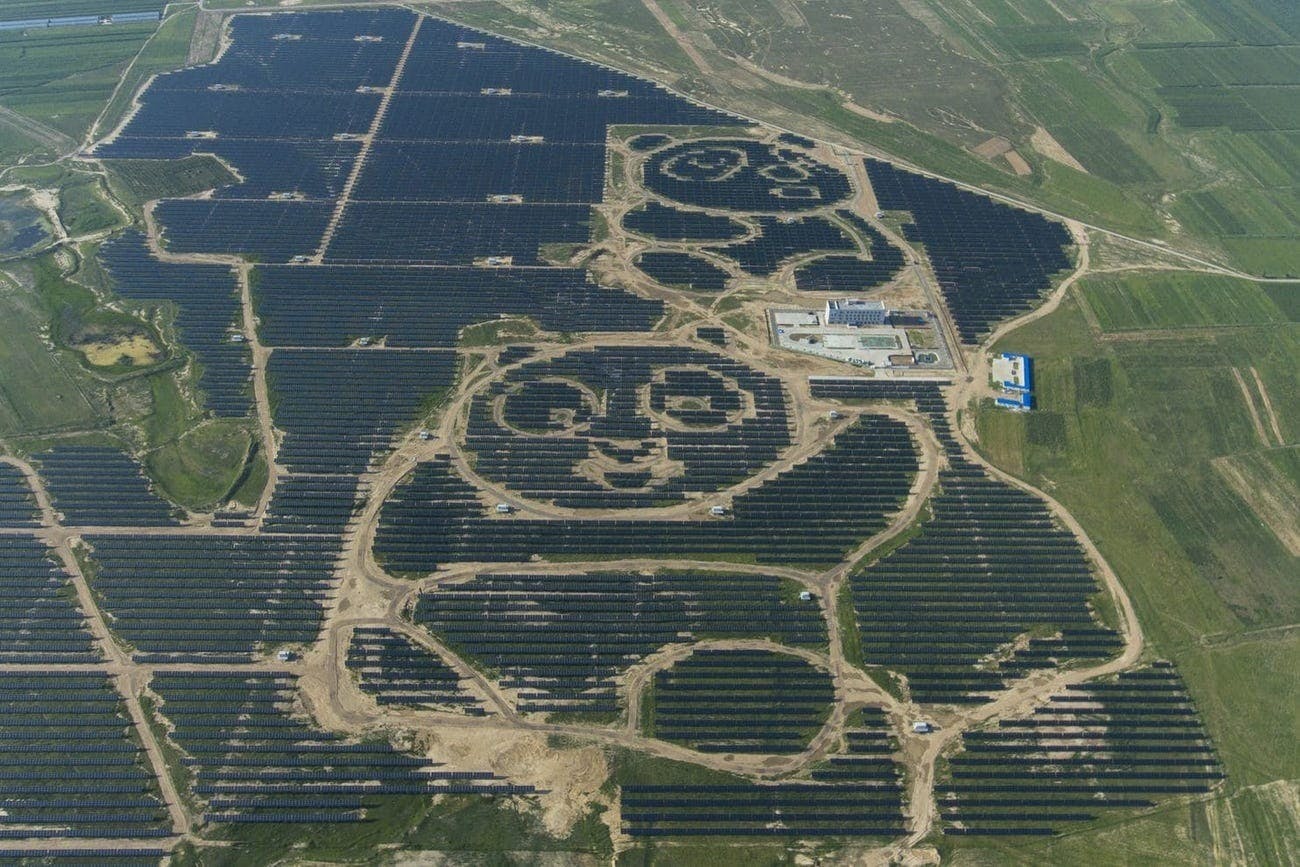 Datong Solar Project
Credits: VCG/VCG
Tengger solar park
Known as the "Great Wall of Solar", the Tengger Solar Park covers 1,200 kilometers of the Tengger desert and supplies clean energy to more than 600,000 houses. With a capacity of 1547MW, it is located in Zhongwei, Ningxia, in China.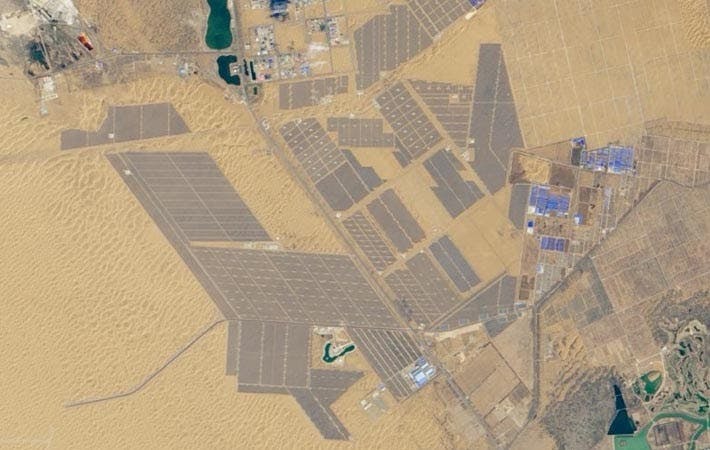 Tengger Desert Solar Park seen from space by NASA's Earth Observatory
Credits: NASA Earth Observatory
Pavagada Solar Park
This solar project in Karnataka, in Tumakuru, India, has a capacity of 2,000MW and can produce enough electricity to power 700,000 households. After all, it spreads over almost 53 square kilometres through five villages.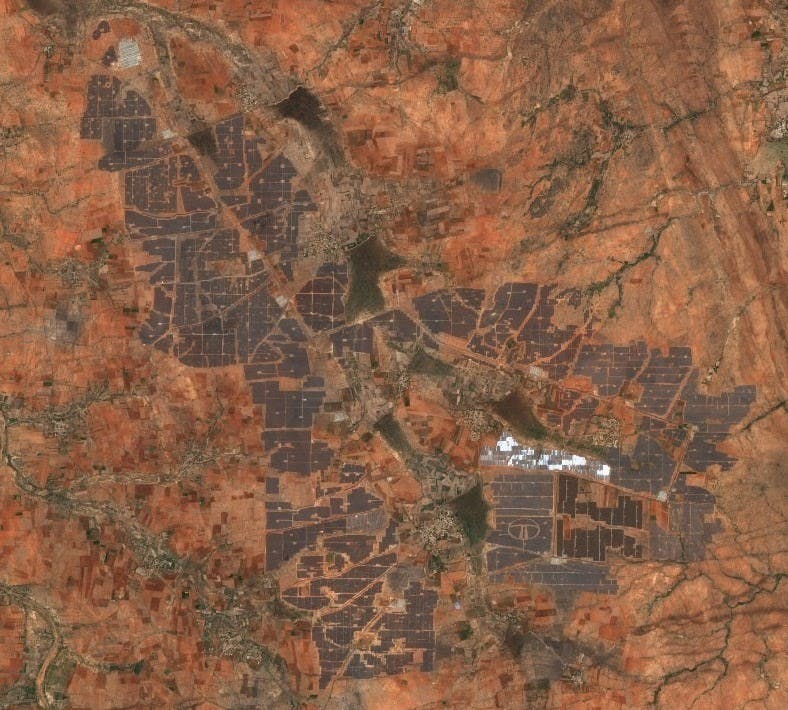 Pavagada Solar Park
Credits: Wikimedia Commons
Ouarzazate Solar Power Station
Also called 'Noor Power Station', the Ouarzazate Solar Power Station is located on the Sahara Desert and has a 580MW capacity. This power plant is estimated to supply energy to one million people.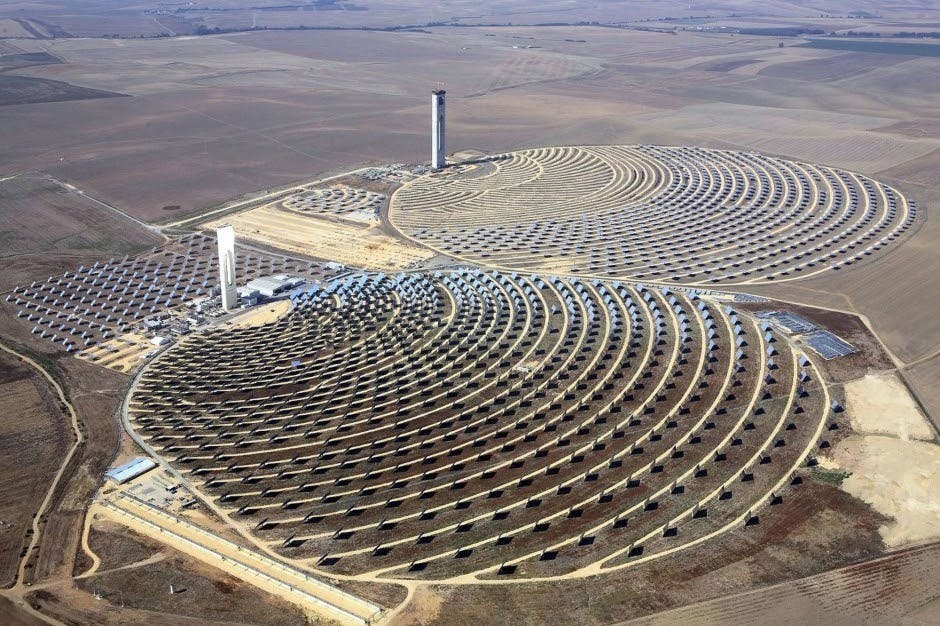 Ouarzazate Solar Power Station
Credits: Environmental Justice Atlas
Bhadla Solar Park
Spread over 45 square kilometers, the Bhadla Solar Park, situated in the Rajasthan Jodhpur district, India, is able to produce over 2,250MW of electricity.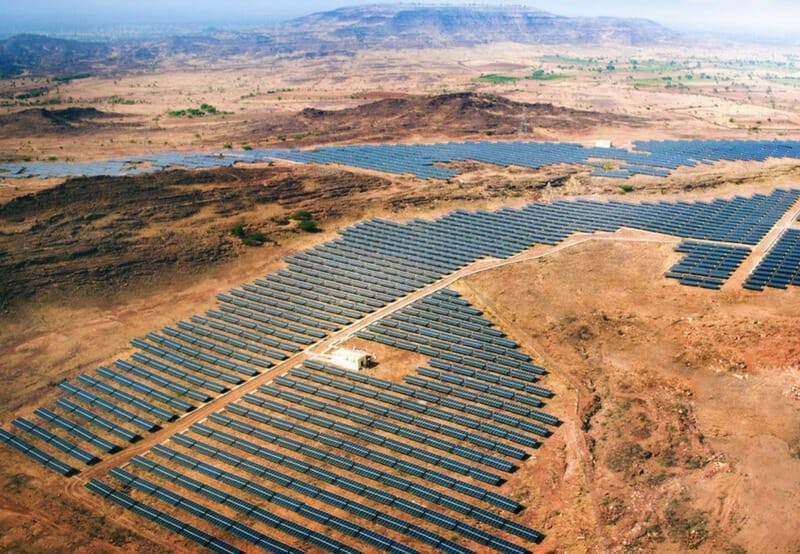 Bhadla Solar Park
Credits: Mercom India
What kind of dirt will I have to deal with? What are the best tools to help me clean and maintain my panels? Keep following us to learn more about these topics!
Do you have any suggestions or topics about the solar universe you would like to read here? Reach us by email (and go solar)!